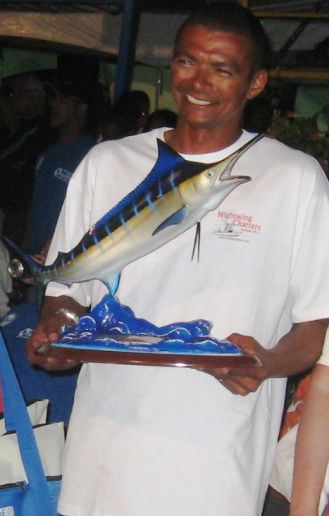 REGISTRATION
Dockyard Thursday 28th May 2020

FISHING DATE
Friday 29th May 2020, a Marlin only tournament where the best anglers will compete against each other.
The annual
Mikie

Pigott

Jr

.

Memorial

Classic began many years ago as the Antigua & Barbuda Marlin Classic, in effort to offer teams more opportunity to fish for Blue Marlin & compete for a large cash prize. A young, enthusiastic and well respected Captain,

Mikie

Pigott

Jr

. was always one of the first to sign up. Over the years he had either won or placed as a runner-up and proved to be a strong competitor. When Captain

Mikie

suddenly passed away, it was agreed that ASF would rename this one day tournament in his name.
To enter, each boat/team must register with US$1,000.00 and the boat/team with the most points over all will be named the winner, and will received 80% of the overall pot. With its highest entry of 17 boats in 2017, this fast paced one day tournament is not to be missed. Take the gamble & sign up!!
In Memory of Mikie!