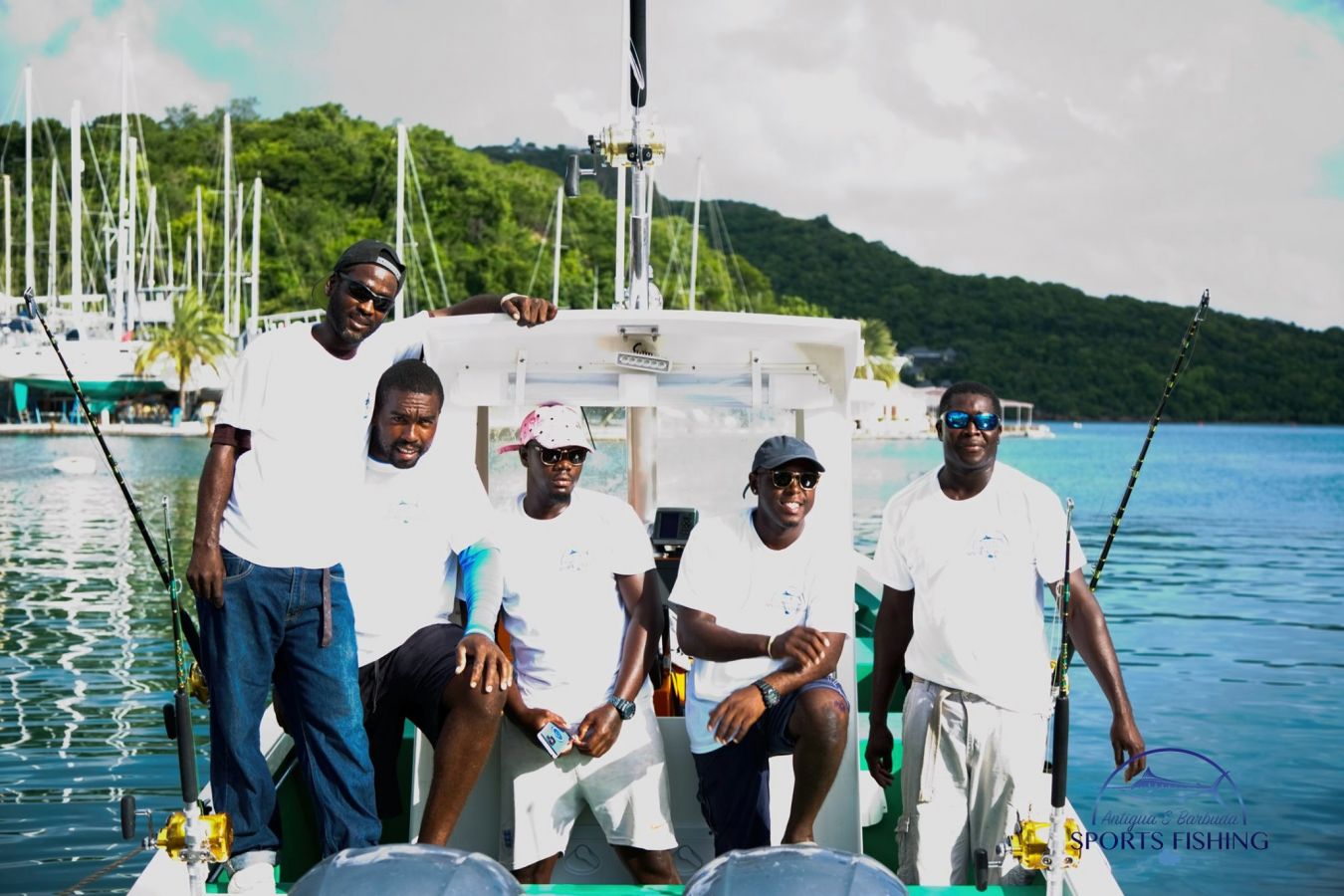 The Francis Nunes Jr. Memorial Tournament and Seafood Festival - Friday 30th September & Saturday 1st October - Come and celebrate, fish and have fun with us for this one day tournament due to take place at the Falmouth Harbour Marina, in Falmouth Harbour.
CAPTAIN'S BRIEFING
Takes place on Friday evening, 30th September at 6.30 pm


ENJOY THE FISHING, ENJOY THE LIME! THE SEAFOOD FESTIVAL
This tournament, has a difference, it really is about celebrating food and family. Bring down everyone to enjoy the fantastic food on offer. We will have everything from lobster, crab, sushi and carpaccio, to fried fish, fungi and seafood rice. One thing we know - you won't leave hungry, and don't forget to take some away. The grills are fired up by 2.30 pm with your favourites so come down and enjoy the food and atmosphere from early.
Of course the drinkers won't be left out, from coffee to rum we will have it all at great prices!
We will have plenty of dining space and drinking space for everyone (including covered areas in case it rains - and for the heat of the day!).
Fresh fish on sale EC$15.00 per lb.
Fishermen - please come and join the party, and leave your boats at the marina and stay with us until Sunday morning, and kick back and enjoy the lime!
​COOK-OFF COMPETITION
Don't forget the new ​and exciting Cook-off Competition ​at 5pm​, where eight teams ​of four​ have 30 minutes to ​light a fire, ​prep ​&​ cook ​their fish​ and present the dishes for judging.
​To enter a team, you must have four persons in your team and notify a tournament organizer by 4:45pm.​
Enjoy the Fishing, Enjoy the Lime!!
Check out our Fisherman's Corner tab for sale items and product related to fishing...and please dont hesitate to contact us if you want to add relevant stuff on the Tab...